It's that time of year where teachers in the Northern Hemisphere are already thinking about heading back to school.
Well, to help you out, 21 creative Spanish teachers on TpT have come up with a FREE eBook containing tips and resources to help you have a great start to the new school year.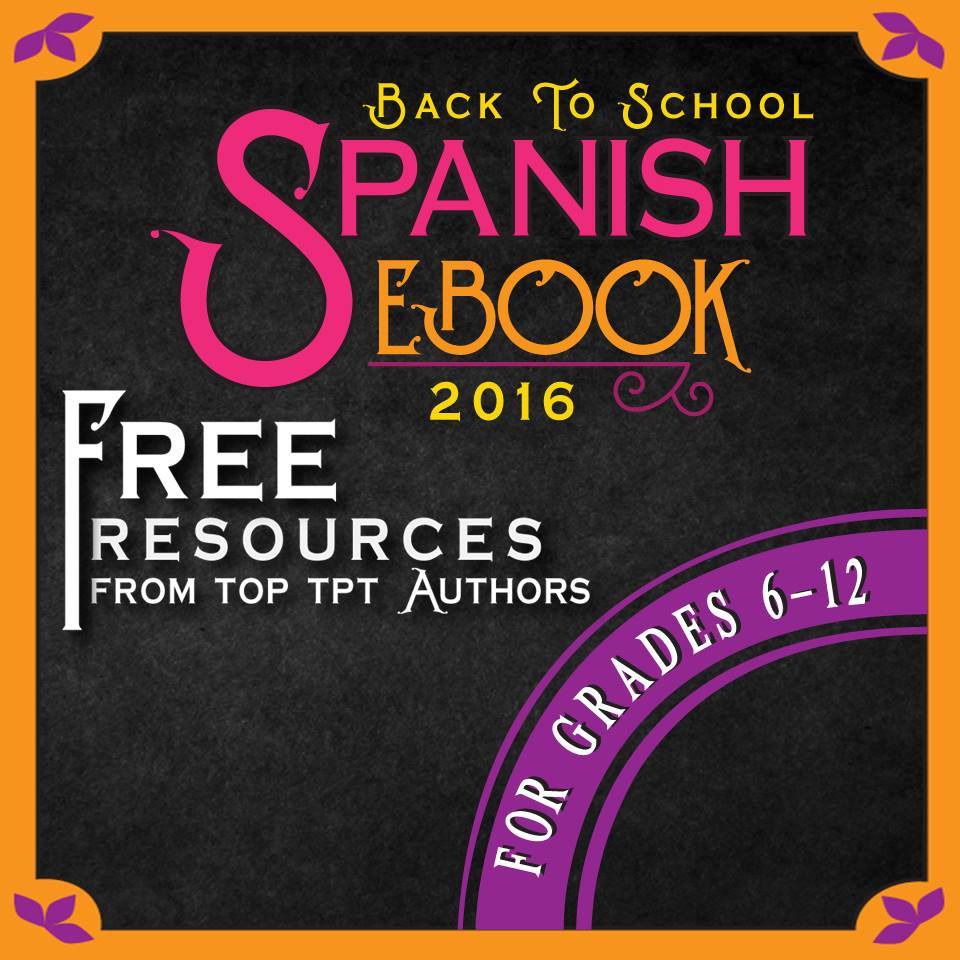 Spanish Back to School Secondary Ebook 2016: Tips and FREE Resources
Each page is packed with tips, freebies, and other resources to help you add some fun and engagement to your Spanish classroom. Be sure to click on the image for the free item on each page and to check out the other great Spanish resources by that author.
Freebies include:
Trifold Flashcards
Interactive Notebook Templates
Introductory Student Handouts
Ask and Switch Game
All About Me Infographic Activity
Spanish Hall Passes
Pesca (Go Fish) Greetings Game
AP Spanish Reading
Spanish Agenda Labels
Para Empezar Choice Board
Preterite vs. Imperfect Graphic Organizer
Question Ladder Guide
Transition Video
Instagram Photo Booth
Mystery Picture
Places PowerPoint
Movie Review Worksheet
Body Parts Reading
Figure Out: -AR Verbs Activity
Present Tense Summary Chart
Student Profile Sheet
If you teach lower levels (Kinder – 5th Grade), then check out the Elementary Spanish Ebook!
Elementary Spanish Back to School Ebook
If you found this useful, remember to share it with others.