Spanish Teacher Resources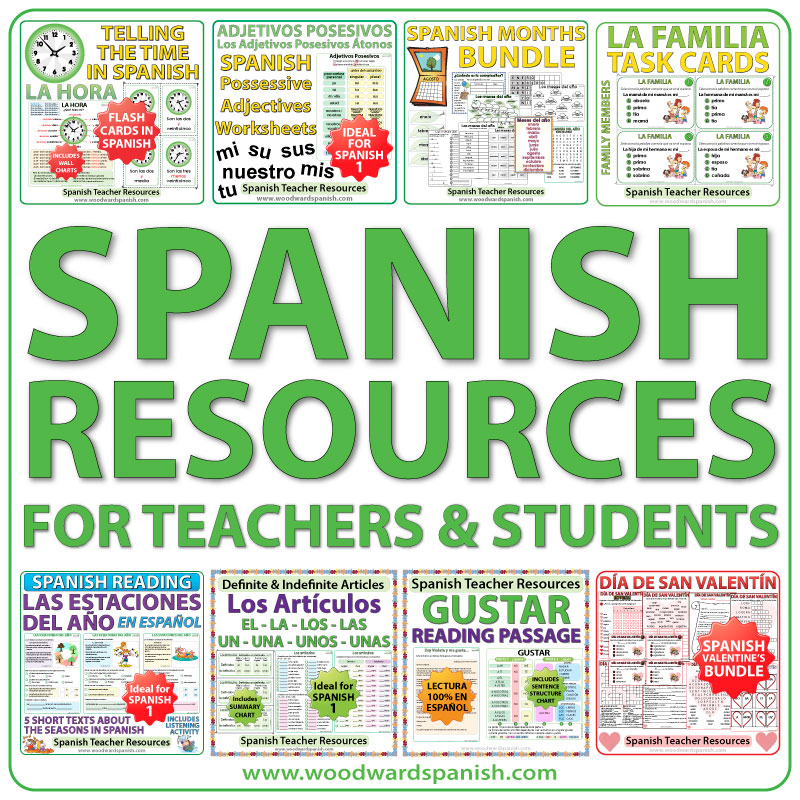 Language Learning Resources for Spanish Teachers and Parents.
Educational material that we have created for Spanish teachers and students including:
Lesson plans for Spanish teachers, reading activities, tests and quizzes, Spanish grammar and vocabulary worksheets, flash cards, PowerPoint presentations, classroom signs in Spanish, cultural activities – about different Spanish-speaking countries, 5-minute fillers – for when you have some spare moments in class, games to make the class more fun, DELE exam preparation, word searches, crosswords and a lot more…
We also have digital resources for distant / online learning that students to do on their devices in the classroom or at home.
Purchasing any of these teacher resources allows us to continue creating more free Spanish language resources for students on YouTube and social media.
Showing 1–9 of 214 results