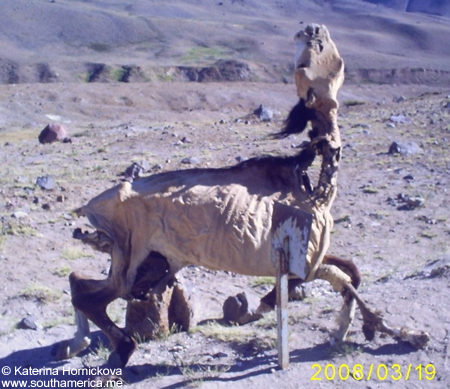 A caballo regalado no se le miran los dientes
Significado:
Se dice si alguien recibe un regalo, no hay que buscarle defectos ni criticar lo recibido por el contrario, hay que agradecer y admirar el regalo, porque simplemente no lo compraste.
Ejemplo:
La novia de mi primo me regaló para mi cumpleaños una cartera blanca con fucsia y dorado, además tenía unos adornos brillantes, obviamente no me gustó, pero agradecí cordialmente el regalo, total a caballo regalado no se le miran los dientes.
Vocabulario – Vocabulary
el caballo = the horse
los dientes = the teeth
regalar = to (give a) gift
mirar = to look at
In English
Literally translated means "Horse (that is) gifted you don't look at its teeth."
This is similar to the English saying:
You don't look a gift horse in the mouth.
This means don't look for faults in a gift (you should in fact be grateful for it).