This is our new image about the main Colors in Spanish.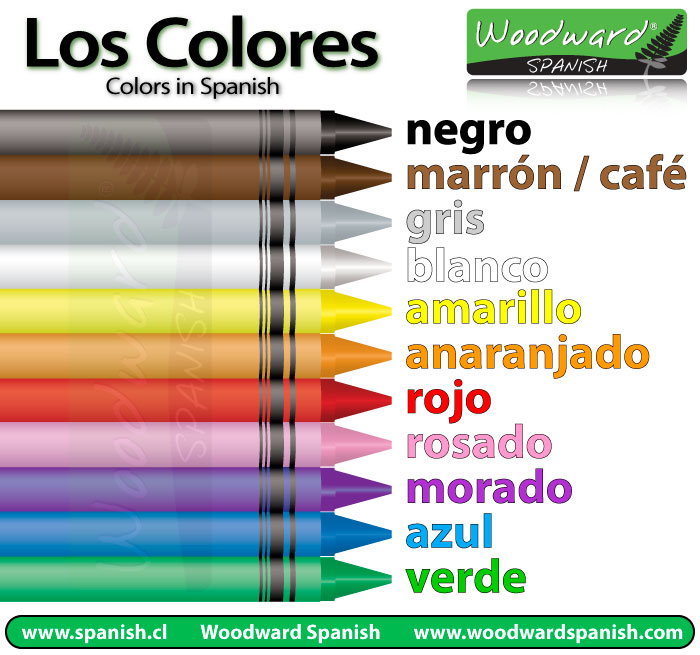 The main colors in Spanish are:
negro – black
marrón / café – brown
gris – gray / grey
blanco – white
amarillo – yellow
anaranjado / naranjo – orange
rojo – red
rosado – pink
morado / púrpura – purple
azul – blue
verde – green
We have also created a new page about Los Colores explained in English.
Also if you are interested, you may also want to check out what we wrote about Los Colores en Español but explained in Spanish.
See our other page about Typical things of each color in Spanish
I hope you find this useful.