Prueba de vida inteligente en otros planetas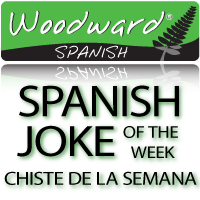 La mejor prueba de que existen formas de vida inteligente en otros planetas es que ninguna ha tratado de contactarnos
¿Qué quiere decir?
Los extraterrestres son más inteligentes, porque no pierden el tiempo contactando a los seres humanos.
Vocabulario
Mejor (adj superlativo): Es "más bueno" que aquello con lo que se compara
Prueba (sust fem): Señal, indicio, demostración
Existir (verbo): Tener vida
Planeta (sust. masc): Cuerpo celeste que girar alrededor de una estrella (sol).
Tratar (verbo): Intentar, hacer algún esfuerzo por.
Contactar (verbo): Acción de comunicarse con alguien.
Extraterrestre (sust masc and fem): Habitante de otro planeta.
Vocabulary
Mejor = best
Prueba = evidence, test
Existir = to exist
Planeta = planet
Ninguna = none
Tratar = to try
Contactar = to contact
Extraterrestre = alien
¿Crees que existan los extraterrestres?