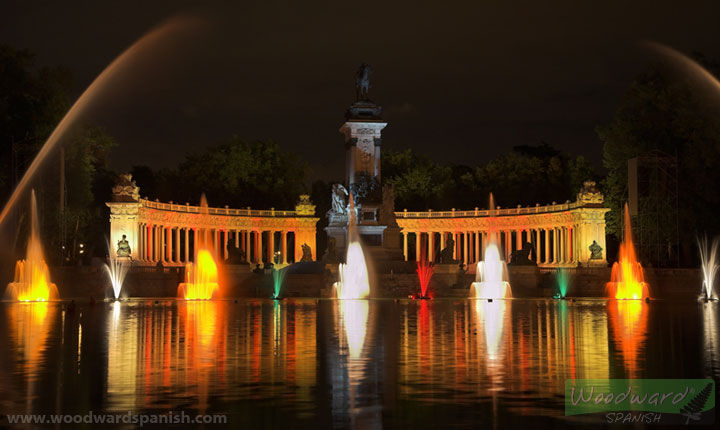 A list of Spanish schools in Madrid, Spain:
Inhispania – Academia
Address: Marqués de Valdeiglesias, 3 · 28004 Madrid (Metro stations: Gran Vía or Banco de España)
Web: www.inhispania.com
Comments: A school dedicated only to teaching Spanish, it is located on a pedestrian street in the very centre of Madrid. It is seconds from the popular Puerta del Sol. A popular school with over 1200 students choosing Inhispania every year.
AIL Madrid Language School
Address: C/O'Donnell 27, 1º, 28009, Madrid
Web: www.ailmadrid.com
Comments: A large variety of courses from Club 50+ to DELE Exam preparation.
Todo Español
Address: General Díaz Porlier 1, Madrid (Esquina Calle Alcalá)
Web: www.todosp.com
Comments: Maximum 5 students per class.
Madrid PLUS
Address:Calle Arenal 21, 6º floor, 28013, Madrid
Web: www.madridplus.es
Comments: In the heart of the city, two minutes from the Puerta del Sol, known as "kilometer 0" of Spain. From their roof terraces you can see the Plaza Mayor, the Palacio Real, the Plaza de España and the roofs of the historical part of the city.
Don Quijote
Address: Duque de Liria 6, 28015, Madrid
Web: www.donquijote.org
Comments: On the lower 3 floors of a historic building its facilities are spread over 1,800 square meters. The building was renovated to provide the most modern amenities, yet it still retains the charm of its typical madrileño architecture. The school has 38 classrooms and more than 500 square meters of common areas, including a comfortable seating area where you can relax between classes or chat with friends.
Have you been to any of these schools or can you recommend any others?
Let us know.