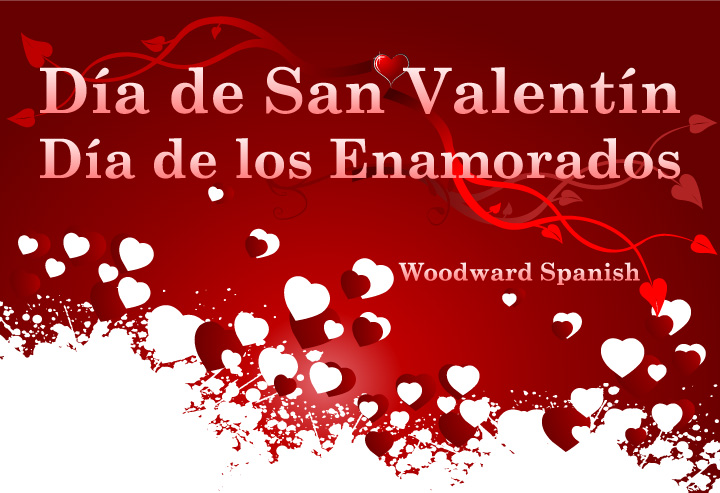 February 14th, the "official" day of love, romance and friendship, is known as Valentine's Day in English. But, do you know how to say Valentine's Day in Spanish? Well, interestingly there is more than one name for this special day. You will hear this day called either Día de San Valentín, Día de los Enamorados or Día del Amor y la Amistad, depending on the country.
And, in honor of this day of love and friendship, we have create the following pages to help you learn about Valentine's Day in Spanish:
Once you have checked out those pages then might want to test your knowledge with the following games:
Did you know that in Colombia they say el Día de Amor y la Amistad BUT it is not celebrated in February? That's right, it is celebrated in another month. Find out which month in one of our pages above. On the same page you will also learn about the difference between Te Amo and Te Quiero (different ways of saying I love you in Spanish).
Spanish Teacher Resources
We have also created a variety of Valentine's Day resources for Spanish teachers.
There is a crossword (crucigrama), word search (sopa de letras), Broken Hearts Worksheet and Flashcards, a fun Scrambled Words activity with a secret message, a reading passage, a grammar worksheet (is it a verb, noun or adjective?), and some conversation cards for Spanish 3. We also have some task cards about Valentine's Verbs and Nouns. We have a speaking activity that involves a survey (encuesta) about Valentine's Day. There is also a list of Valentine's Vocabulary with worksheets as well as romantic and crazy Valentine's letters where students can fill the blanks to make their own letter.
All of these Spanish teacher resources are also available as a Valentine's bundle at a heavily discounted price (over half price compared to buying each one individually).
Whether you are sharing this day with a loved one or with friends and family, we wish you a ¡Feliz Día de San Valentín!