Below is a new chart we have created about Vertebrates in Spanish.
Vertebrate animals can be divided into 5 categories:
Mamíferos – mammals
Peces – fish
Aves – birds
Anfibios – amphibians
Reptiles – reptiles
We have also included typical characteristics of each one including:
Cuerpo – body (covering)
Respiración – breathing
Extremidades – extremities
Desplazamiento – movement
Reproducción – reproduction
Hábitat – habitat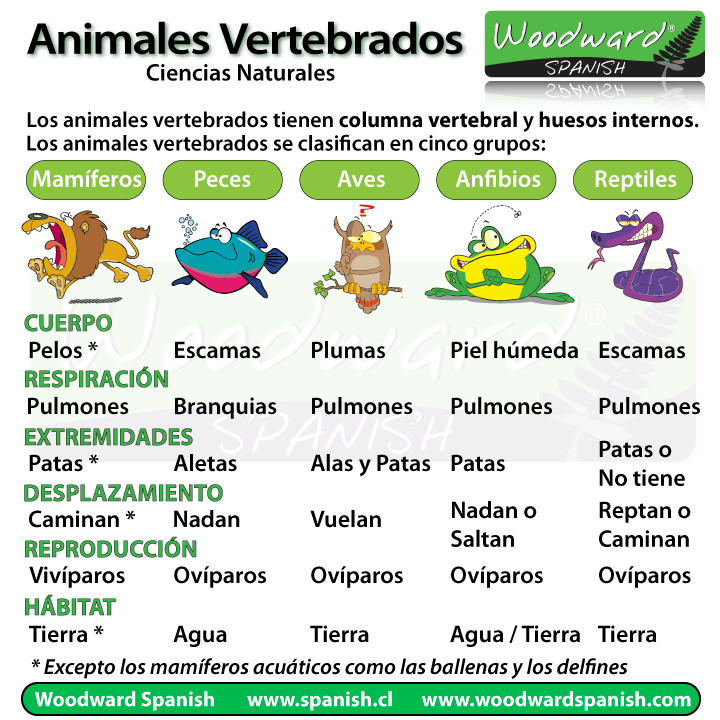 For more information in Spanish about Vertebrates, see the following page: Animales Vertebrados
On that page we have also included a brief description of each type (e.g. Peces, Anfibios etc.) and examples of each one.
We also have a game to test your knowledge of the different types of Vertebrates in Spanish.
There is also our page (with a chart) about Invertebrates in Spanish (animales invertebrados)
You may find this useful for 1st grade or 2nd grade students.