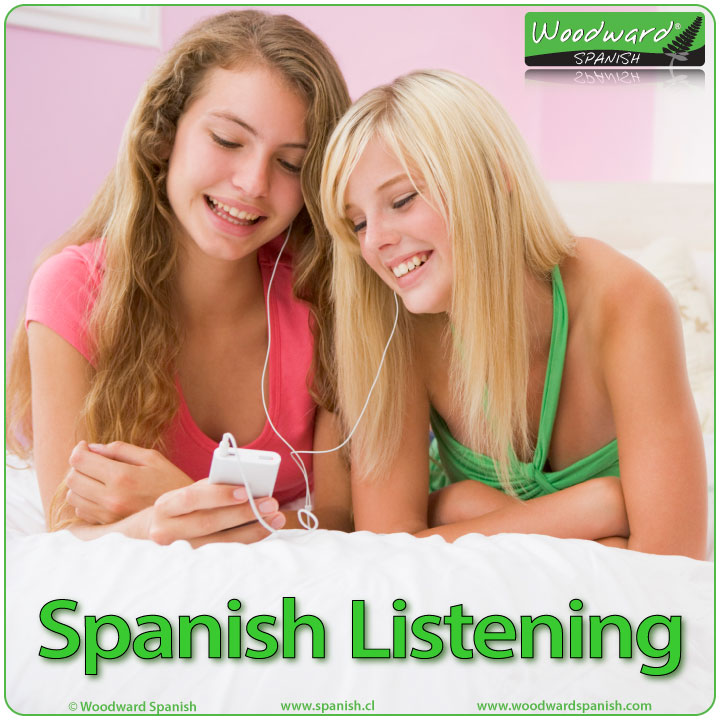 New Spanish Listening Videos
We have just started recording the audio for listening activities that will accompany some of our Woodward Spanish resources.
These recordings will be published on our Woodward Spanish YouTube channel so that they are accessible to both teachers and students.
All Spanish teachers, parents and students are welcome to use these videos. It is not necessary to purchase the corresponding resource to use the listening though you will find it beneficial as it has the text of what is said with additional comprehension questions and other activities.
Note: There will not be any text on the screen as these videos are purely to help improve listening skills.
Some people will listen to these as they would a podcast while they are commuting to and from work, others while they are working out, and some will even use them in the classroom or give them as homework.
What type of Spanish will I hear?
You will hear the voice of Angélica Prieto (the author of most of the stories) in the videos and we will always use native Spanish-speakers. Angélica was born and raised in Chile. Eventually we would like to add more audio by native speakers from other countries to have a variety of Spanish accents.
Example of our Spanish Listening
Notice how in this listening we repeat the same 5 mini readings twice. The first time at a slow pace (aimed at beginners) and the second time at a natural speed.
The listening in the video above comes from the following Spanish Teacher Resource: