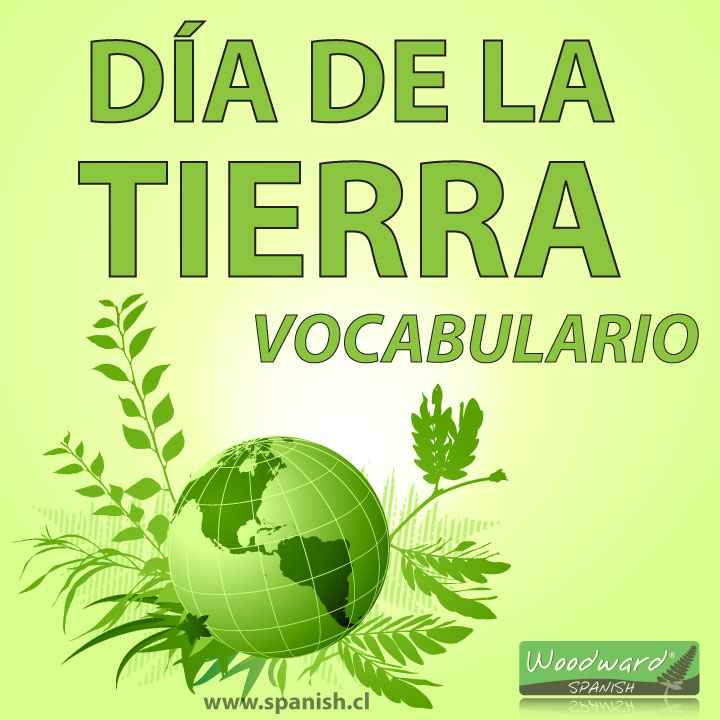 Earth Day (el Día de la Tierra) is celebrated every year on April 22 to create awareness about the Earth's natural environment. On this day, events are held around the world to show support for environmental protection and making our planet a better place to live.
We have created a new page with vocabulary commonly associated with Earth Day and the environment. You can find it here: Día de la Tierra – Vocabulario.
There is also a game to practice the vocabulary that appears on that page: Día de la Tierra – Juego (Note, this game is for intermediate to advanced Spanish students)
For Spanish Teachers / Parents
Apart from our free vocabulary page and game mentioned above, we also have the following resources:
Spanish Reading – Reducir, Reutilizar, Reciclar – Short Spanish reading passages about the three Rs: reduce, reuse and recycle.
Spanish Reading – Día de la Tierra – Five short reading passages in Spanish: El Día de la Tierra (Earth Day), Los árboles son vida (Trees are life), Mi comunidad (My community), Ecológicos (Ecological), and La compostera (The compost bin)
Earth Day Spanish Word Search – Sopa de Letras del Día de la Tierra – There are two versions of this word search, one with clues and another without clues.
Spanish Earth Day – Verdadero o Falso – A True or False activity about el Día de la Tierra
I hope you find all these resources useful.