About 4 months ago we created a page with a chart and game about the Vertebrate Animals in Spanish.
Well, now we have a new page, chart and game about Invertebrate Animals (Los animales invertebrados)
These are great for school kids in a Natural Sciences (Ciencias Naturales) class.
So here is the page with the in depth notes (in Spanish) about the classification of Invertebrates as well as a summary chart below the links.
NEW PAGE / NUEVA PÁGINA:
Los Animales Invertebrados – Ciencias Naturales
NEW GAME / NUEVO JUEGO:
Juego de los animales invertebrados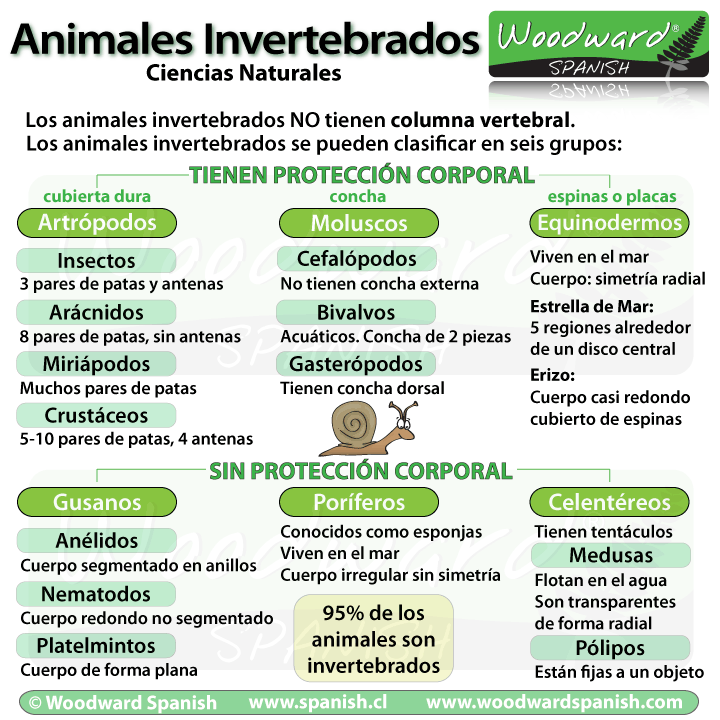 Let us know if you find this useful.
Saludos.