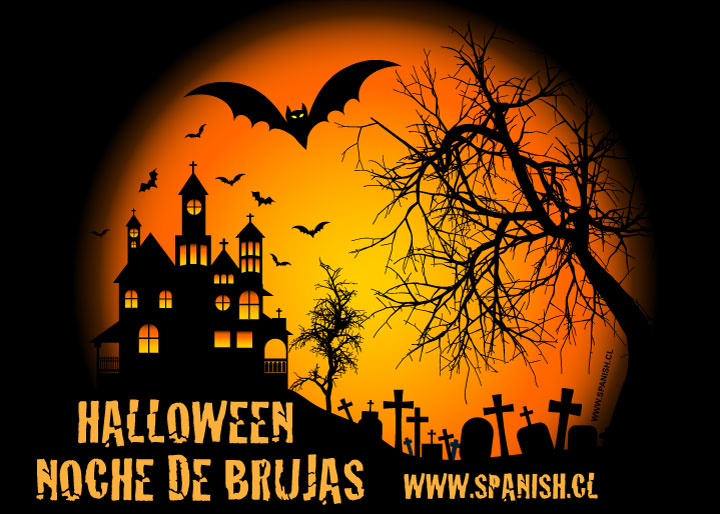 Halloween is coming up soon so we decided to create some pages and other material in Spanish about this date.
We have a NEW page with vocabulary about Halloween in Spanish here: Vocabulario de Noche de Brujas – Halloween and there is also a Juego / Game to practice this vocabulary.
Spanish Teacher Halloween Resources
We have also created a resource for Spanish teachers with 3 original stories about Halloween in Spanish.
There are some simple comprehension questions for each story too.
Note, this is at a pre-intermediate level (or for Spanish 2) since the past tense is used though can also be used for Spanish 3.
It is completely in Spanish (without any English on it) so these stories are ideal for Dual Language Immersion classes.
See the stories here: Halloween Stories in Spanish. Remember to see the preview pages.
We also have 5 Short Reading Passages about Halloween in Spanish with comprehension questions for Spanish 1
We also have a Spanish Halloween Worksheets and Activities Pack for teachers.
These are create for students that are fast finishers or as an activity to do at the end of class or before bell.
This pack contains the following activities that can also be purchased individually:
How to say Halloween in Spanish
And maybe you have been wondering how to say Halloween in Spanish. Well, the main way of saying it is Noche de Brujas. This literally translates as "Night of Witches".
Spanish Vocabulary about Halloween
Here is a video with the pronunciation of Spanish vocabulary associated with Halloween (Noche de Brujas)
Do you celebrate Noche de Brujas / Halloween in your country?