How do you say Month in Spanish?
Mes = Month
El mes – the month
Los meses – the months
What are the months of the year in Spanish?
The months in Spanish are:
enero – January
febrero – February
marzo – March
abril – April
mayo – May
junio – June
julio – July
agosto – August
septiembre – September
octubre – October
noviembre – November
diciembre – December
You can hear the Spanish pronunciation of each month in the video above.
NOTE: The months in Spanish do not begin with a capital letter like they do in English.
Summary Chart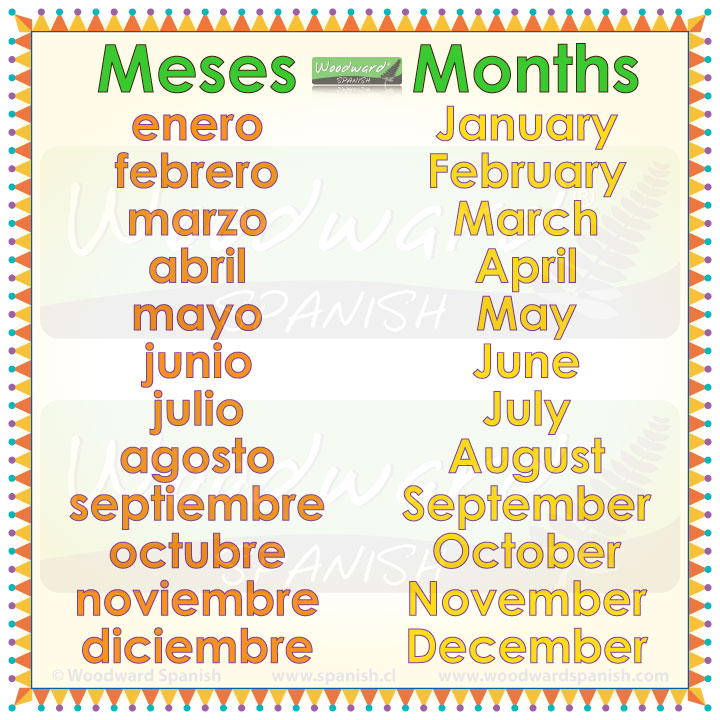 Learning / Teaching Resources